Human-centered design has put an emphasis on the importance of the user, and design processes have adapted accordingly. The heuristic principles for usability evaluations assist in identifying where a UI design is falling short of delivering a user-friendly experience. Also, we will understand how a UX design agency can assist in the process. In this blog post, we will look at the ten heuristic principles for mobile interfaces which are inspired by human-centered design and usability thought leaders. So, let's begin.
10 Heuristic Principles for Mobile Interfaces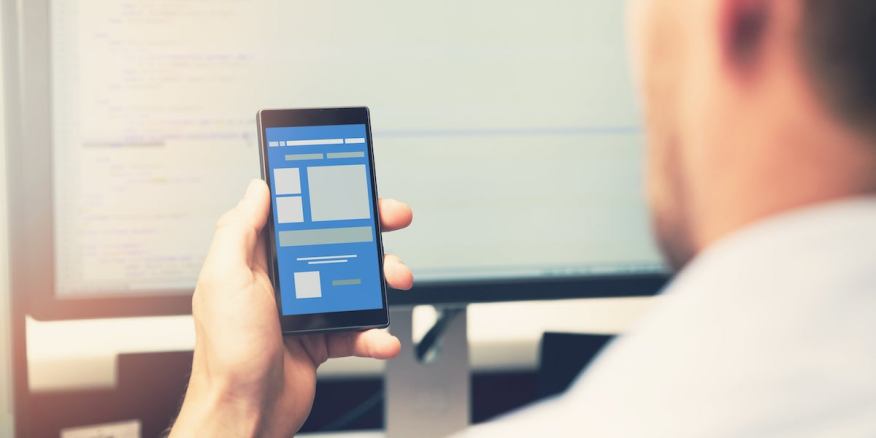 1. Transparency of System Structure
To make certain elements and structures visible so the user has a sufficient understanding of context. The UI should enable the user to believe they are in control. They have an easy time answering these questions: "Where am I now?" and "Where can I go from here?" When a system is transparent, the user has the control to make decisions about what will happen next. They gain autonomy and subsequent confidence in using the interface.
Also, Read | Combining AI With UI To Build Intuitive Digital Designs

2. Immediacy of Action Feedback
The response to a user's action that confirms the system has received the request. User actions should have an immediate interface reaction. Instant feedback reassures the user that the system is doing what's expected. For example – using a progress indicator.

3. Awareness of Errors
A sufficient amount of information as well as options the user can take when they have gone down a path they'd rather not have taken. The UI must give enough indicators to assist the user to recognize, diagnose, and recover from the error. The support should be easily accessible. But, the difficult part is to strike a balance. Too many options can cause cognitive overload. The user should have a clear understanding of how to solve an error and understand how to prevent it in the future.
4. Flexibility of Use
An interface that can be intuitively and efficiently used by users with different ranges of experience. An interactive mobile experience must not be dependent on outside user guidance. Whether it's the user's first time with the mobile app or the hundredth, the interface should accommodate both scenarios.

5. Familiarity of Universal Experiences
This principle tells us to use the design elements which relate to general human experiences and expectations. As users spend more time interacting with screens, they develop some expectations. For instance, they expect that tapping "+" will expand into more information.
6. Limitation of Information and Design Aesthetic
Creating minimal designs by eliminating unnecessary elements that could interfere with a streamlined and purposeful experience. For all digital interactions, a general rule of thumb is to eliminate confusion. In order to reduce decision time and error, designers should reduce uncertainty by displaying clear and obvious data. They can achieve this by removing unnecessary content and by using color, layout, and typography to lead a user through a screen.
7. Prioritization of Function over Form
Design decisions are driven by what an element is meant to do rather than prioritizing its visual style. The visual interface design should always begin with defined functions. When designers prioritize style and trends, the outcome may look beautiful and draw a lot of attention, but can ultimately lead to a disjointed user experience.
8. Availability of Information
The placement of interface elements strategically at users' fingertips so they don't have to rely on memory. It's simpler for users to recognize something than recall it from memory.
9. Reliability of Consistency
The use of consistent and standardized elements such as words, situations, and actions to create a cohesive experience. The patterns within a mobile interface becomes a teaching tool for users to learn what to expect and how to interact with the interface design.
10. Judicious Redundancy
The practice of reflection in a constant manner during the design process in order to ensure the user interface design principles and usability heuristics align with the product's purpose and user needs. It is up to the heuristic evaluator and the design team to determine the best decisions for their unique use cases. If the product is human-centered and built around user needs, the team will be supported by knowing this, and have a strong sense of purpose in making those decisions.
Get in touch with our mobile app design studio for our services and more assistance.