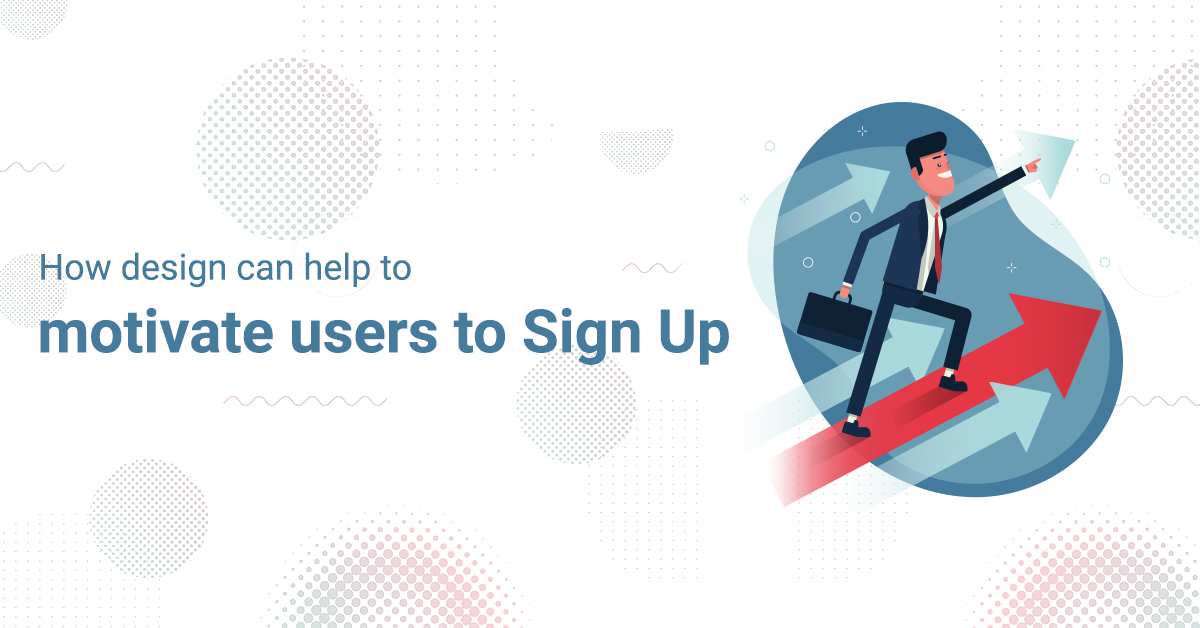 Making a customer sign up on your website or product involves knowledge, testing, and decision making. You have to think through the website content. You not only have to think of landing page design but also the terminology regarding the type of content that needs to be there. Also, you need to think of images you use, the buttons, branding and all the methods of capturing user's information. That's where wireframe design services come into play.
As there are different types of products and services, the sign-up process varies accordingly. For example, blog websites might need a short sign up form whereas a product that needs more of your information might have a big form.
You'll be able to accomplish your goals by using the following in your designs:



Engaging users

Grabbing the user's attention right from the beginning is essential. It's important to convert people into customers. Popups can be a way to engage the user or irritate some of them. It can work in both directions. But we don't want to lose the people with genuine interest. The design and the point to point CTA button for the product can engage more.


Also, Read | Gamification In UX VS Increasing Users Engagement

Costs should be upfront and easy to understand

People are more concerned about prices,so it is one of the most important motivators when it comes to signing up for any product or service. If you are giving anything for free, let people know about it. Transparency is the key that can make you different from your competitive websites and set users' expectations.


Related Factors That Influence The Cost Of Your Website Design

Testimonials and Reviews

We are not able to criticize our product as much as the users can. So, reviews and ratings play a great role in testing and provide feedback. Testimonials can attract users to give a product a chance that maybe it can do wonders for them. People rely on recommendations when it comes to signing up and buying things. The main part is that consumers trust friends and strangers both, which can give a little credibility about the product.
Forms should be as easy as possible

There are many types of sites, one can be with a form in which they try to capture all the information that is possible, and on the contrary, you can see some E-Commerce sites that collect the minimal amount of information that increases the chances of fraud.
The most generic rule says that if you're not dealing with the money, you can cut short the signup form to name and email address.
The best method to shorten the signup form is to shorten the time that users spend on your sign up form. It's important to note that users do not have to scroll so much or go through many links to get to an end.
Conclusion

Users get motivated by all small things yet vast in meaning like emotion, price, readability, simplicity and more. If you touch the basics of these, you'll be on your way to success. Contact UX design services for assistance related to designs and UI UX.