Some of the terms that a UX designer must know are:
3 Click Rule




5 Second Test




Accessibility




A/B Testing




Card Sorting




Diary Study




Design Thinking

1. 3 Click Rule

Click rule is a very important Rule for websites. The users will leave a website if they can't get to the pages they want within 3 clicks

2. 5 Second Test

5 second test involves showing users interface of software application or a website for 5 seconds. The participant then has to recall when they saw on the page. This is a great method to see whether the key visuals or a call to cations have been corrected impact.

3. Accessibility

Accessibility is the ease with which people can use and understand a website and apps. This also refers to how websites and apps are adapted for those with disabilities or special needs. An example of this could be adapting colors to allow for people who are color blind.

Also, Read | Most Significant UX Elements For An Ecommerce Store
4. A/B Testing

A/B Testing is when you test two different versions of online content with users to see which one they prefer.


Related A/B Testing In Digital Designs | Benefits, Risks And Steps


Card Sorting is a method used to help or evaluate the information architecture of a site. In the card sorting sessions, participants organize topics into categories that make sense to them and also may be asked to label these groups. To do a card sort, you can use cards, pieces of papers, or an online card sorting tool.

6. Engagement (User Engagement)

User engagement is about getting a user's attention and keeping it. Anything in design that helps a user stay focused on a page or a screen (whether it be a button or a menu) is crucial.

7. Diary Study

A Diary Study is a research method used to collect qualitative data about user behavior, activities, and experiences over time. typically, user self-report their activities of regular intervals to create a log of their activities. The diary study can range from a couple of days to over a month.
Now, let's understand something called as "design thinking" in the field of design.

Design Thinking

Design Thinking is a process or an approach used for practical and creative problem-solving. For Every designer's Design thinking is a way to define a problem, find a solution, build a prototype for their ideas and test. Get in touch with our UX UI consulting services for assistance.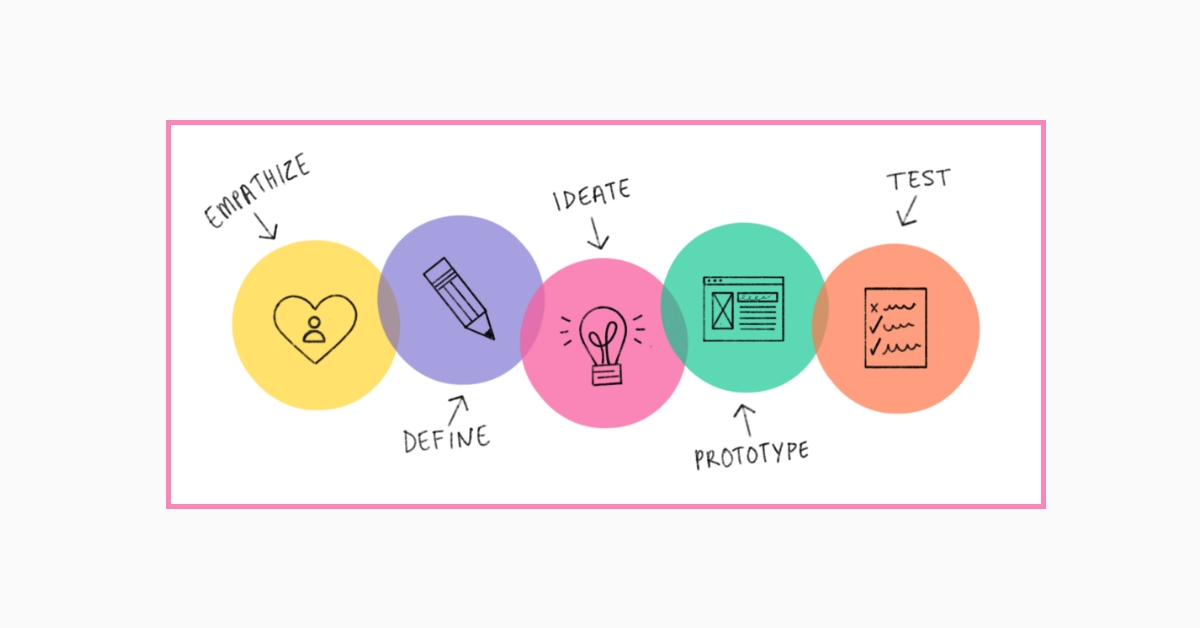 There are five phases of a design thinking process
Empathize (To understand the design challenge)

Define (Define the design problems)

Ideate (Brainstorm and get the solutions of problems)

Prototype (Build your design with solutions)

Test (Test your design)

Conclusion

In this blog, we discussed some UX terms to improve your skills in design. I hope you've learned something from this post and found useful tips for your design skills.
We offer UX consulting services formulating effective business strategies with user research and analysis.